Generally used as an infeed and outfeed conveyor, it comes in a variety of configurations, angles, and geometries, to meet all process requirements
Sprues, gates, and runners' size are critical to room savings and an efficient melting process.
Crushing those materials increases their bulk density and allows storing the same weight of feed material but in a much smaller volume of space.
In addition to saving room, this makes furnace charging and melting more efficient. Having the material broken down to more optimal sizes, the bridging instances in the melting furnace are eliminated, and typically an extra melt cycle per shift is achieved.
Automating the crusher loading and unloading operations with a properly selected conveyor system helps optimize the process by improving uptime, enhancing productivity, and cutting operating and maintenance costs.
The Superbelt® conveyor offers great flexibility and can be installed in new plants or easily fitted to existing equipment according to process requirements and layout constraints.
The Superbelt® conveyor features partially overlapping steel pans securely bolted on a patented steel double-wire mesh system.
The belt damage-tolerant design is based on a multi-link concept that ensures redundancy, little to no maintenance, and trouble-free continuous operation. Even in case the mesh gets severely damaged, the conveyor will keep running without sudden failures till the scheduled maintenance.
The unmatched reliability results in greater efficiency and uptime during a 24/7, year-round process.
Jam-free operation design
Sprues, runners, and gates can be fairly sharp and tend to become caught in the belt.
With the Superbelt® conveyor, this issue is solved thanks to the tight pan structure featuring a perfect fit in the overlap area for an effective seal. This feature prevents materials from snagging or getting stuck, thus avoiding conveyor jam-ups or damage.
The plant layout has a direct impact on the choice of the most effective material handling solution.
Available in a wide array of configurations, the Superbelt® conveyor masters any constraint in the facility layout. Unlike vibratory conveyors, it can safely transport castings on steep inclines/declines without risks of material slippage.
With the Superbelt® conveyor, crusher feeding can be performed continuously or in batches.
The belt speed can be adjusted by taking into account any change in the size of the sprue over time as well as crusher operating cycles.
Reduced silica dust emissions
The Superbelt® conveyor provides a competitive edge in dealing with a highly sensitive issue: exposure to crystalline silica dust.
The simple operation of the Magaldi conveyor system ensures smooth running without vibrations which, in turn, minimizes dust emissions, contributing to a safer and healthier work environment.
Low maintenance requirements
The Superbelt® conveyor requires little to no maintenance as it is devoid of critical wear points (no wear bars, pins, hinges, chains, or sprockets).
The only points requiring lubrication are the head and tail pulley bearings, which can be greased with the belt running. The other components are designed for continuous operation and can be checked during preventive maintenance over a multi-year schedule.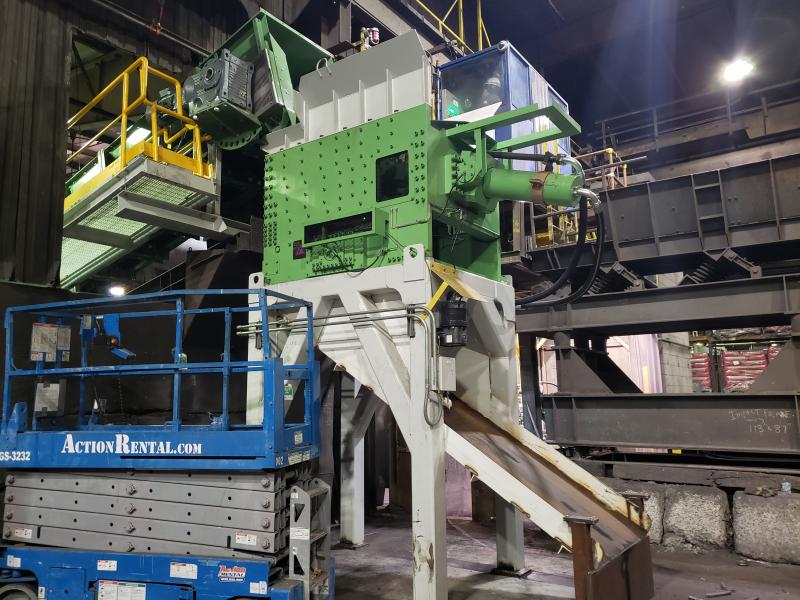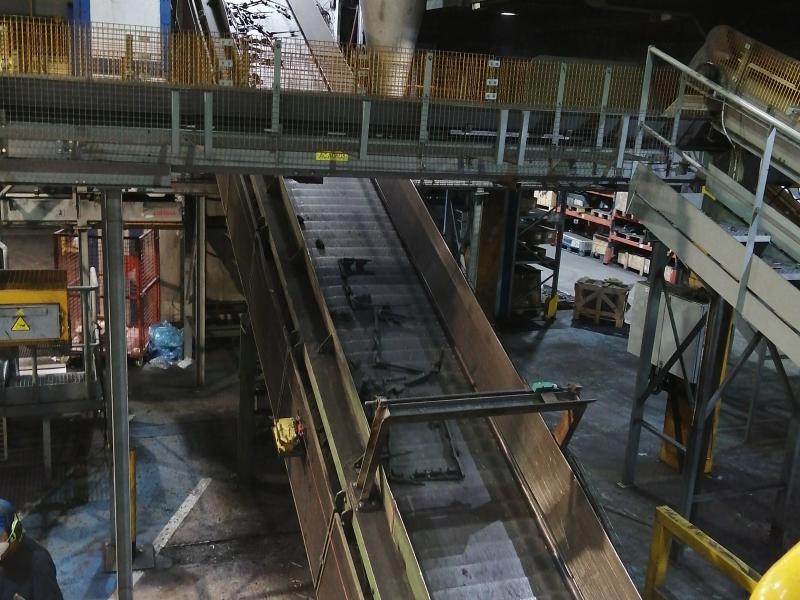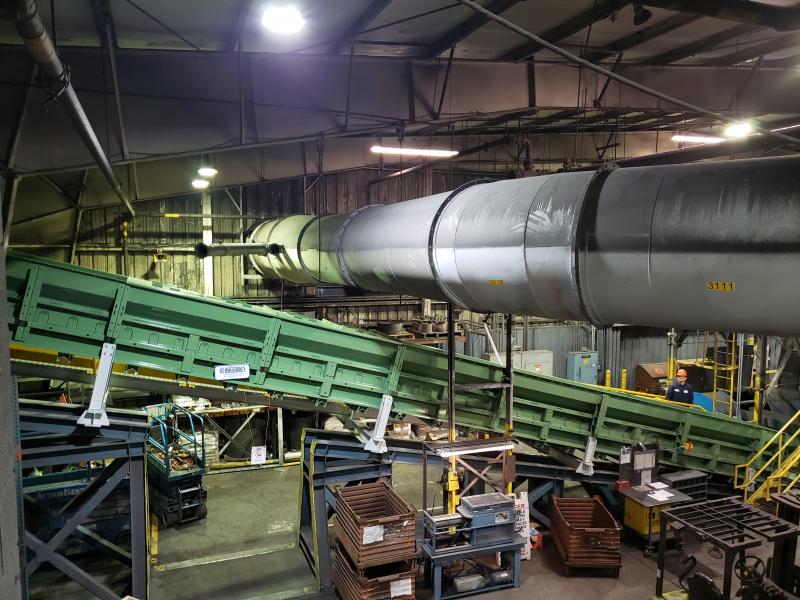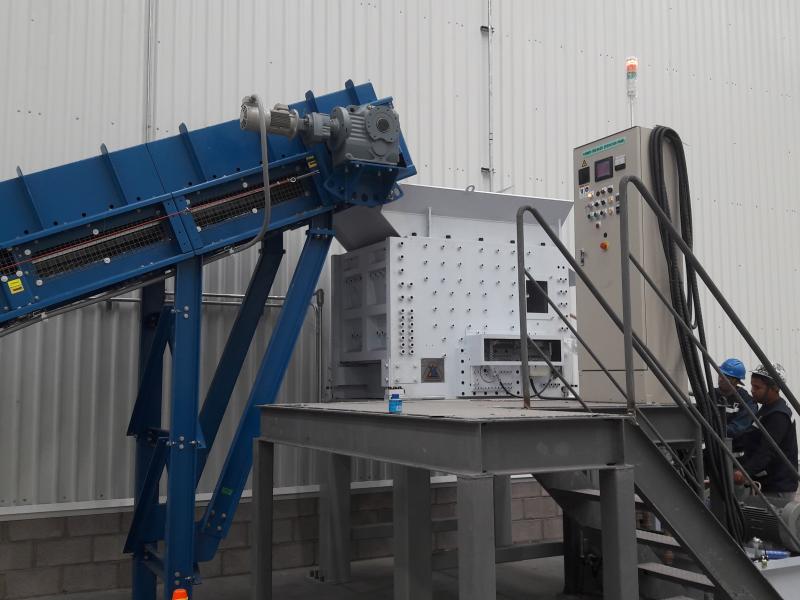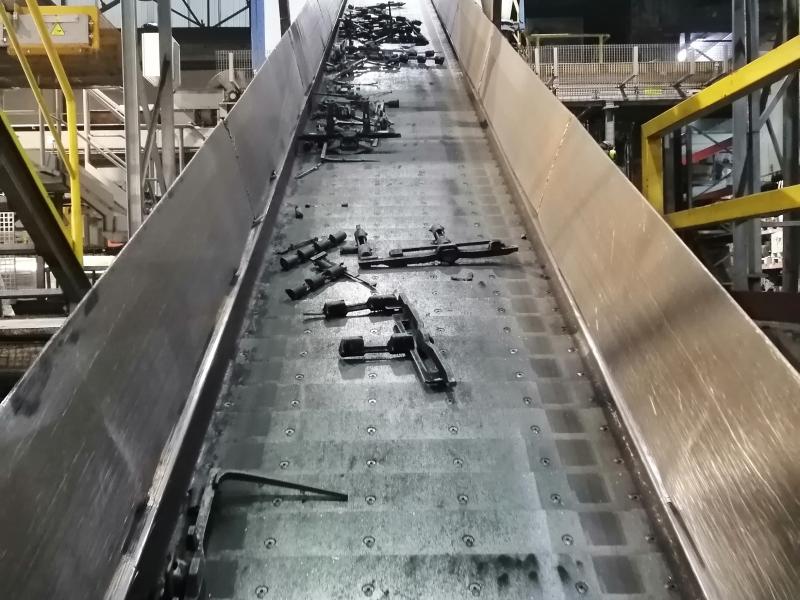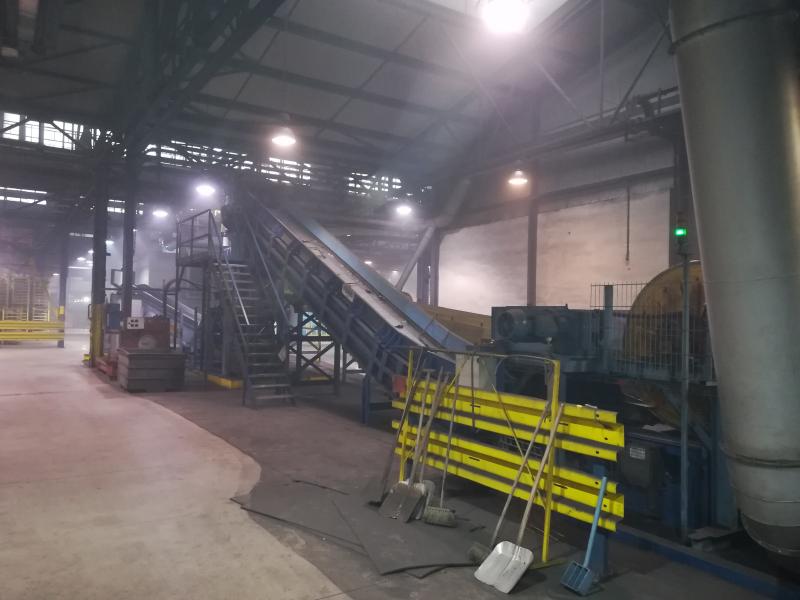 Some successful stories
USA
Crusher feed
Iron foundry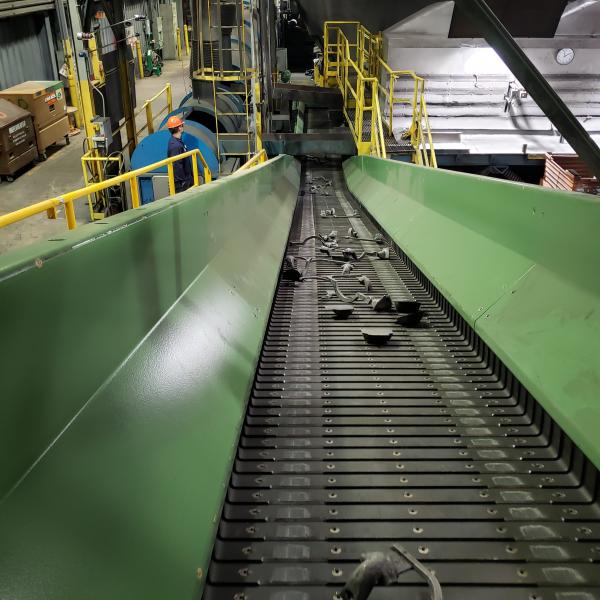 The Superbelt® not only provided higher performance but also minimized the spread of fugitive dust.
The Customer
Global manufacturing leader of mechanical pipe joining and pipe union products.
The Challenge
Dust pollution and frequent breakdown had become a nightmare for the maintenance team.
The Solution
A 25m long Superbelt® conveyor ensures the smooth and dust-free transport of sprues and gates to feed a crusher.
Denmark
Crusher out-feed
Iron foundry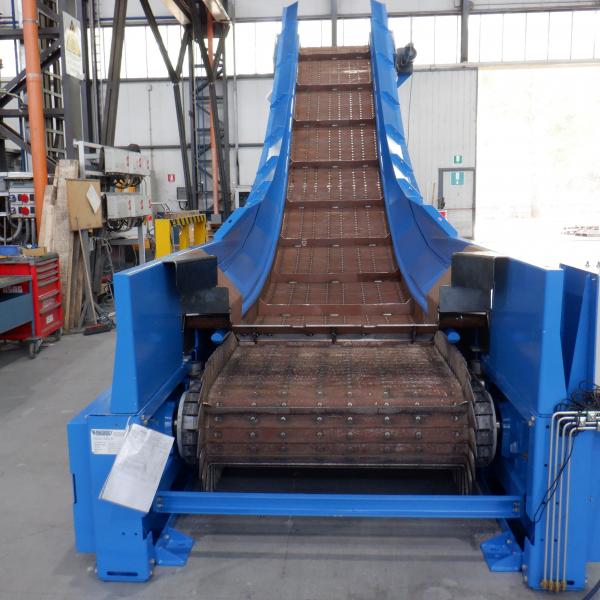 Uptime is a critical factor for any conveyor. The Superbelt® drastically reduced maintenance times and costs.
The Customer
One of Northern Europe's largest foundries, producing cast iron for the automotive, pump and hydraulic industries as well as a wide variety of components.
The Challenge
Used to move the sprues from the crusher up to the melting area, a rubber belt conveyor required continuous repairs and replacement, forcing the maintenance team to frequent equipment stoppages, long downtime, and lost throughput.
The Solution
Magaldi provided a customized solution that offered higher reliability and uptime. A Superbelt® conveyor, almost 20 m long and 37.5° inclined, transports the crushed sprues to the melting area, securely and reliably.
Mexico
Crusher feed
Iron foundry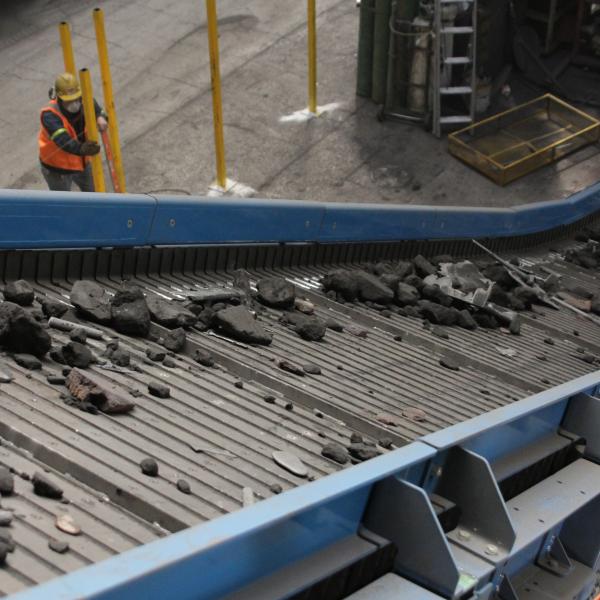 The conveyor can pivot to switch and discharge sprues on an emergency line, if necessary.
The Customer
Foundry specialized in manufacturing monoblocks in grey cast iron and nodular iron.
The Challenge
To provide a dependable system for sprue crusher feeding.
The Solution
A 38° inclined Superbelt® conveyor transports 18 t/h of sprues and gates. The conveyor is designed to pivot to switch and discharge the material on an emergency line, if necessary.