Magaldi conveyors for aluminum recycling plants
The most advanced solutions with a high level of engineering excellence
As the transition to a low-carbon economy intensifies, secondary aluminum production will play an increasing role in meeting future demand.
Effective handling of aluminum scrap is, therefore, crucial to keep the production line running smoothly.
Magaldi provides best-in-class conveyors that handle cold scrap ("new scrap" from production processes and "old scrap" from post-consumer use) upstream and downstream of the sorting & comminution process, as well as hot aluminum shreds from the decoating process, thus contributing to improve the downstream smelting process and ensure high throughput, low energy consumption, heat losses and maintenance costs.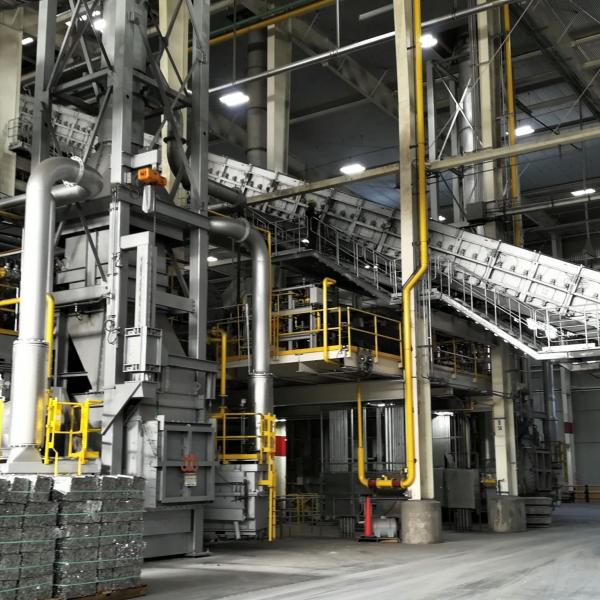 Aluminum recycling plants
To Magaldi, conveying is not a matter of merely moving something from one place to another. Its bulk material handling systems are meant to streamline production flows, increase availability, and enhance overall plant efficiency. Extactly what secondary aluminum smelters/recycling plants need!