High powder conditioning efficiency
Magaldi heavy-duty mixers are designed for controlled, efficient, and dust-free conditioning of dusty, abrasive materials (ash from different processes, sand, metal oxides, minerals, cement, high-calcium oxide content, etc.) in several industries, including coal-fired power plants, Waste-to-Energy plants, cement factories, foundries, and mines.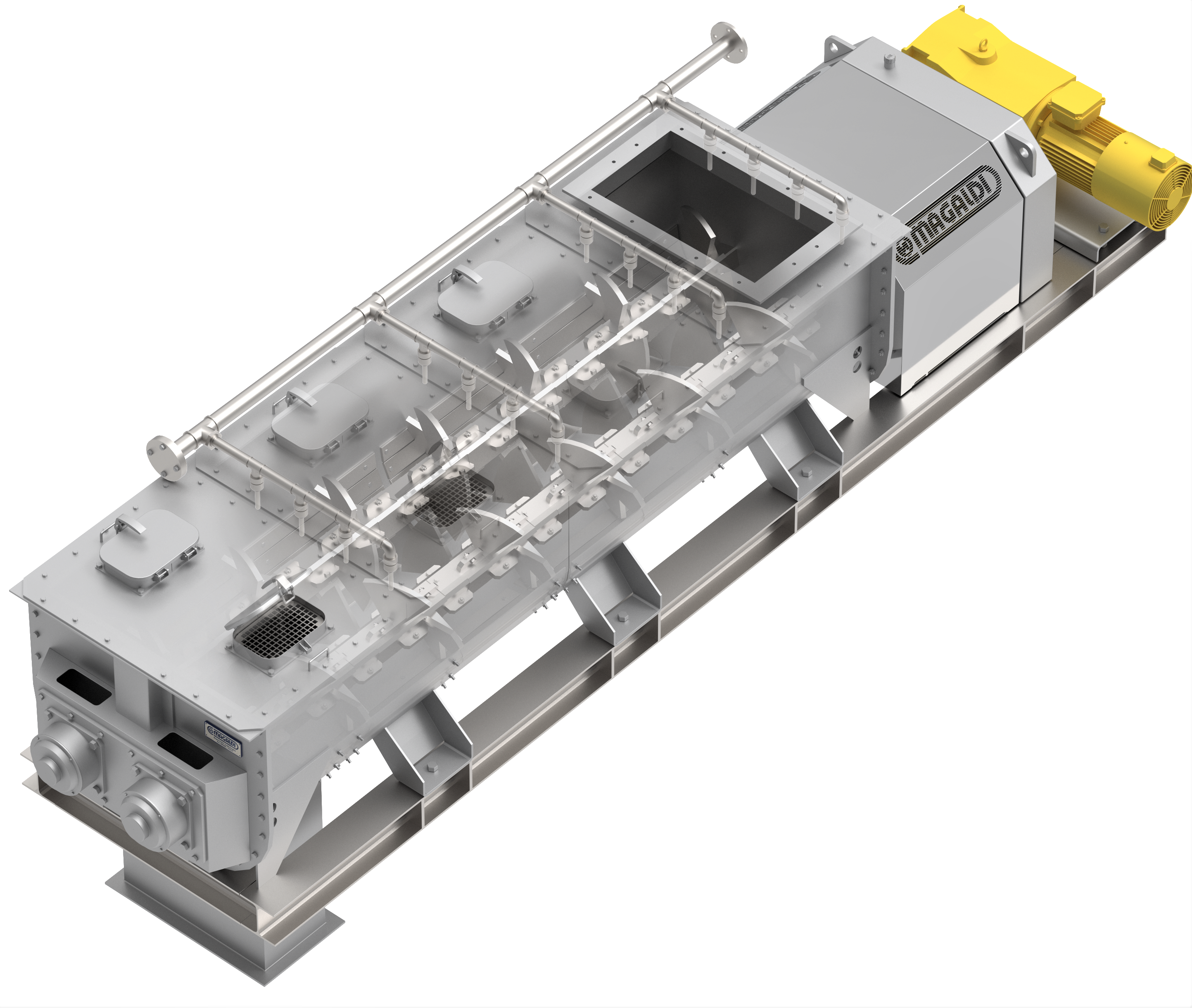 The Magaldi Paddle Mixer is a fully enclosed twin-shaft humidifier designed to treat ash or other dusty, abrasive material with water and discharge up to 400 m3/h of moist, conditioned material to open trucks, rail cars, or downstream equipment.
The Mixer features an array of wear-resistant pitched paddles on twin, contra-rotating shafts. The paddles are connected to the shafts in such a way as to be very tough.
The action of the paddles, which create a kneading and folding over motion inside the mixing chamber, pushes material forward while contra-rotating shafts lift it to create an intimate mixture with water.
Precise water spray &
uniform conditioning
Within the chamber, high-pressure nozzles installed above the mixing paddles spray the powder with a precisely regulated water curtain. The water flow rate is controlled through suitable valves and adjusted according to the features of the material to condition.
The mixer begins moistening the incoming powder while it is still airborne, and the interposing rotation of the paddles allows for maximum exposure of the material to water for complete and uniform wetting. It ensures a continuous flow of properly conditioned material and prevents air pollution during unloading and transport.
Compared to competing systems, the Magaldi mixer uses 5-30% less water (depending on the material type/particle size), making it significantly less expensive to operate.
Negligible wear &
long service life
Because the shafts rotate slowly, wear on the paddles is minimized.
Additionally, the completely enclosed mixing chamber can be made of manganese steel or coated to resist corrosive substances, ensuring long wear life.
Ease of inspection & maintenance
The enclosed environment does not affect inspection and maintenance operations.
Mixing paddles, spray nozzles, shaft seals, and other components can be easily inspected, removed, and replaced thanks to the one-touch doors and the flip-up covers.
Also, drive and power transmission are compactly installed on the same side of the paddle mixer for easier maintenance.
Mixer 500
| | |
| --- | --- |
| Design capacity (m3/h) | up to 60 |
| Motor power (kW) | 11÷15 |
| Paddles | abrasion-resistant alloy steel/cast iron |
| Mixer chamber | Manganese steel or coated |
| Water requirement | 5÷20% of design capacity |
| C-C distance between inlet and outlet (mm) | 2610 |
| Length (mm) | 4145 |
| Width (mm) | 1675 |
| Weight (kg) | 3200 |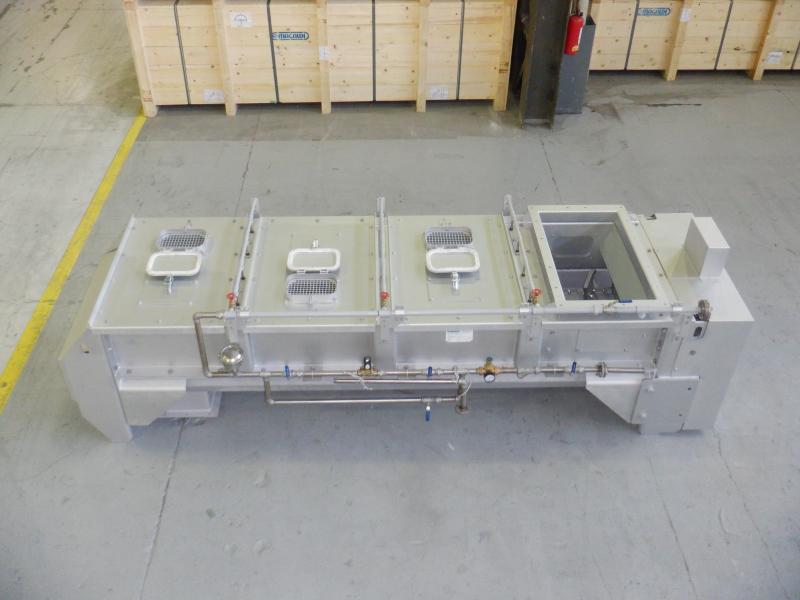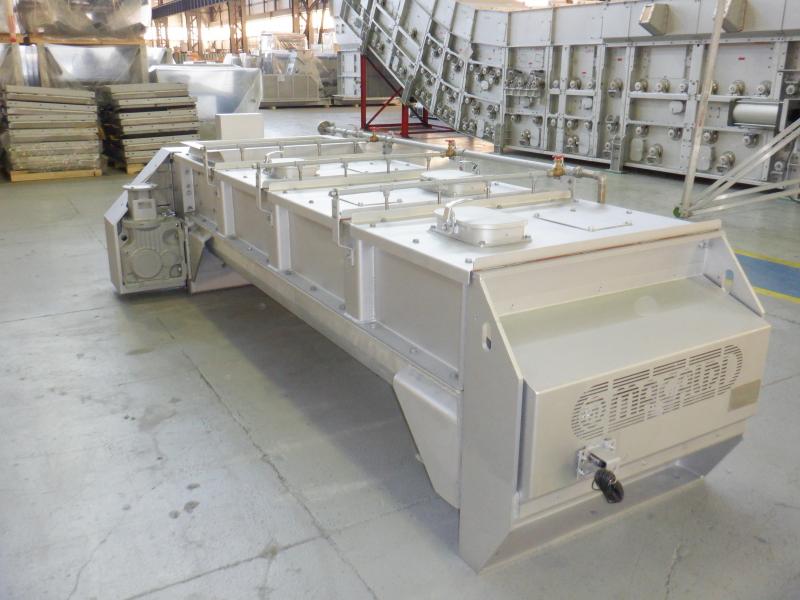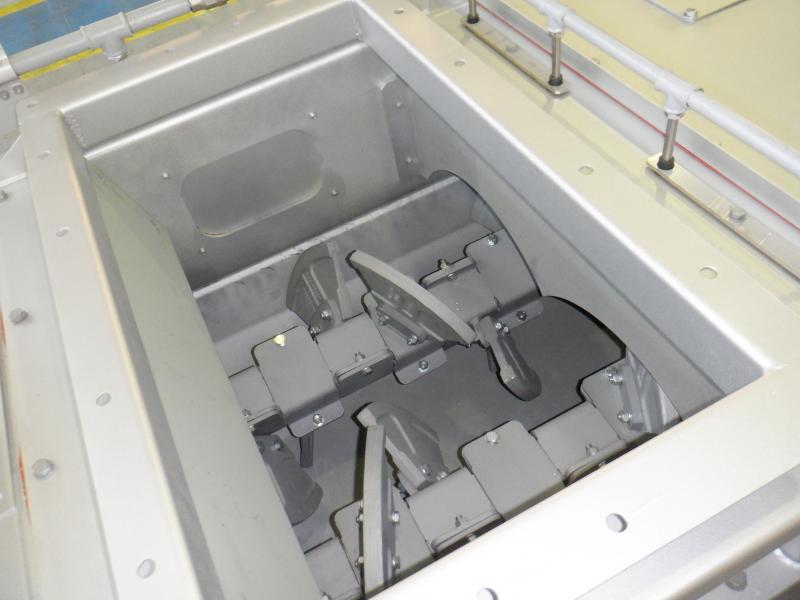 Mixer 700
| | |
| --- | --- |
| Design capacity (m3/h) | up to 150 |
| Motor power (kW) | 22 |
| Paddles | abrasion-resistant alloy steel/cast iron |
| Mixing chamber | Manganese steel or coated |
| Water requirement | 5÷20% of design capacity |
| C-C distance between inlet and outlet (mm) | 3040 |
| Length (mm) | 5920 |
| Width (mm) | 1420 |
| Weight (kg) | 5720 |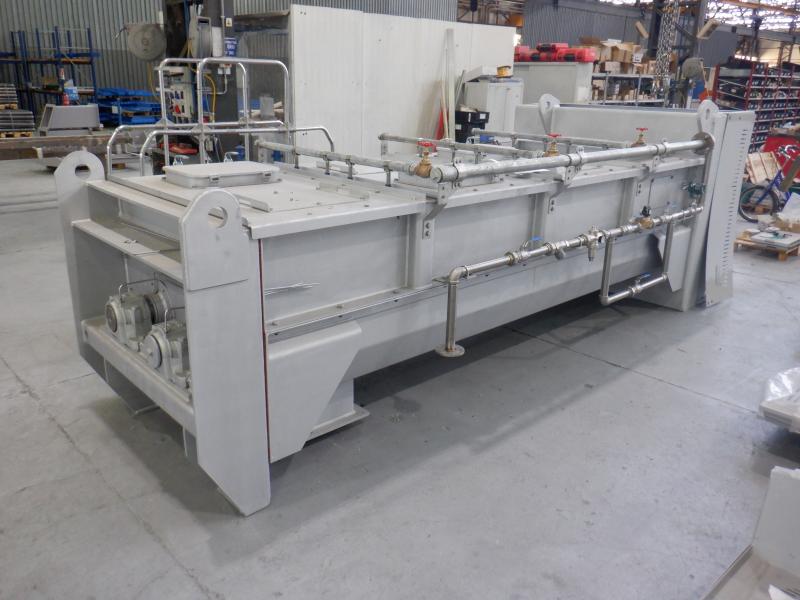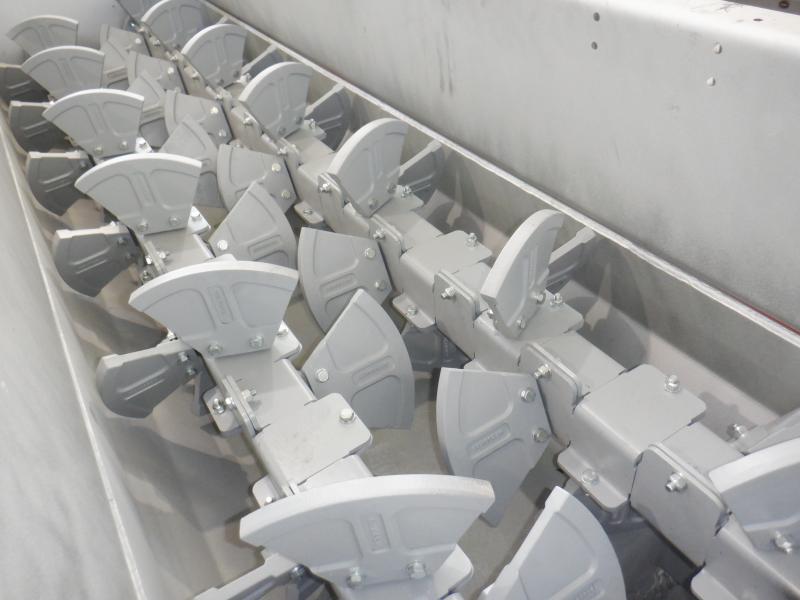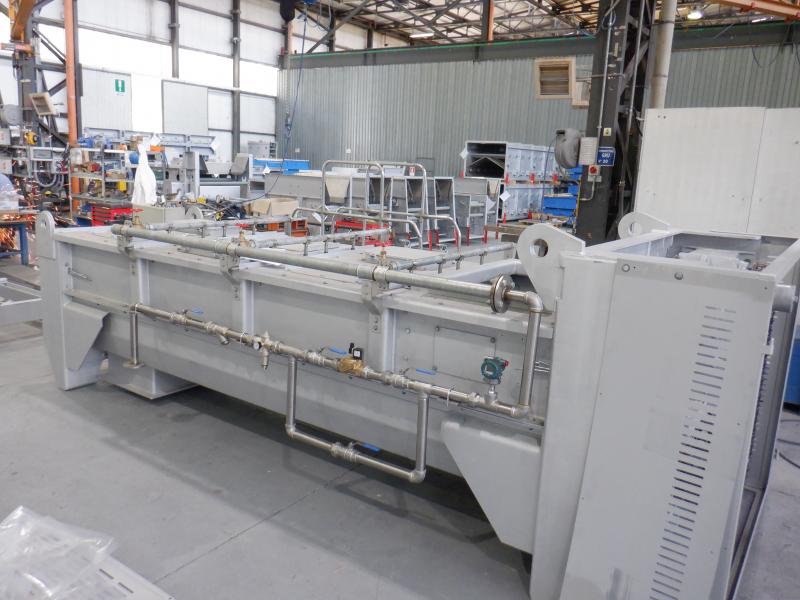 Mixer 900
| | |
| --- | --- |
| Design capacity (m3/h) | up to 400 |
| Motor power (kW) | 37 |
| Paddles | abrasion-resistant alloy steel/cast iron |
| Mixing chamber | Manganese steel or coated |
| Water requirement | 5÷20% of design capacity |
| C-C distance between inlet and outlet (mm) | 2940 |
| Length (mm) | 6160 |
| Width (mm) | 1750 |
| Weight (kg): | 7600 |