Performance and innovation, good management, ethics, and sustainable development are just a few of the honors Magaldi has been awarded for.
Such international prizes - evaluating Magaldi's business operations in a social, cultural, economic and environmental framework - represent the recognition of our activities as a winning model that looks beyond legislative requirements in order to improve the Company's credentials towards customers, suppliers, and employees, through innovation and sustainability.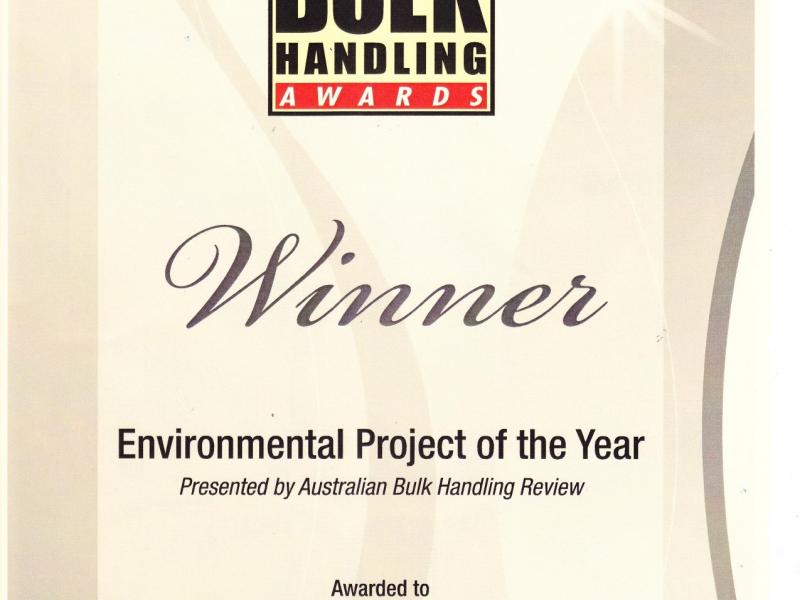 The Australian Bulk Handling Awards
Two times, in 2012 and 2013, Magaldi was awarded the Australian Bulk Handling Award. The first time for its Superbelt® conveyor, recognized as a breakthrough technology for its excellent performance, extreme reliability, and versatility; the second time for the project carried out at the Millmerran power station where Magaldi installed its MAC® (Magaldi Ash Cooler) system for dry bottom ash handling.

Premio Impresa Ambiente
Magaldi's commitment to investing and promoting R&D projects was enshrined by the award assigned to Magaldi Group for its SOLTESS (Solar Thermal Energy Solid Storage) project as "Best Process/Technology" at the VI edition of Premio Impresa Ambiente, promoted by the Italian Ministry of the Environment in cooperation with the Rome Chamber of Commerce.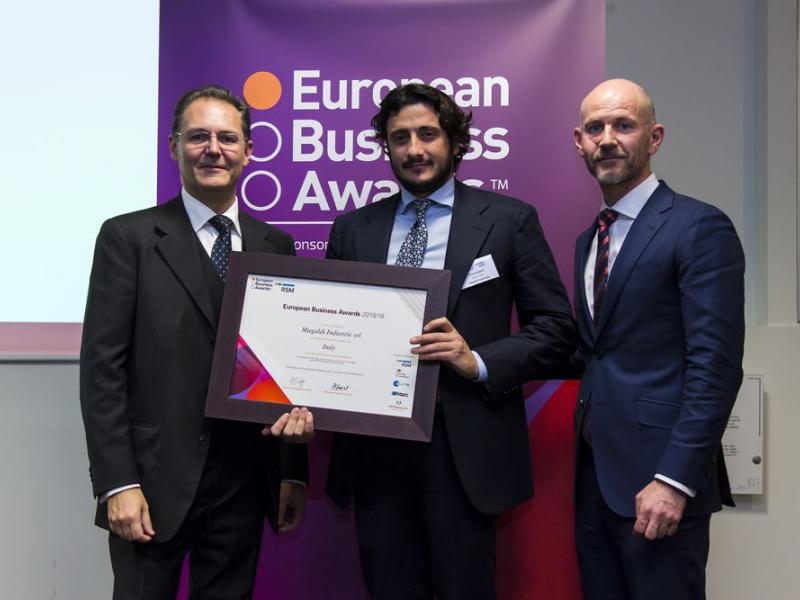 European Business Awards
Magaldi has been awarded as National Champion for Italy and Ruban d'Honneur for the category "The Business of the Year Award with Turnover of €26-150m" in the 2015/2016 European Business Awards.
The Prize recognizes and rewards excellence, best practices, and innovation in companies across Europe. Magaldi was selected among 678 National Champions by an esteemed panel of judges made up of European business and political leaders, academics, and entrepreneurs.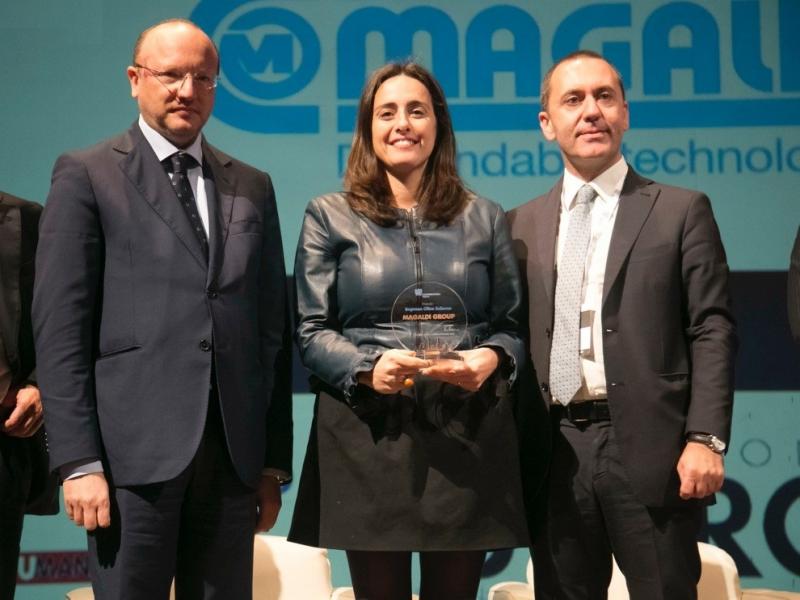 Impresa Oltre Salerno
Promoted by Confindustria Salerno, the "Impresa Oltre Salerno" award is dedicated to Salerno-based companies successfully operating in international markets. In 2016 Magaldi Group was awarded the prize for its natural tendency to internationalization: an install base of 2000+ projects carried out in 40+ countries all over the worldwide, 85% of its turnover generated abroad, subsidiaries in the US, Mexico, India, Australia, and Germany, an international sales network which counts 50 between agents and representatives.