A clean and robust alternative to long mold handling and cooling lines, to add variable cooling to the poured molds while conveying them from the punch-out to the shakeout
The in-mold cooling process is influenced by the molding rate and the available space after pouring and before the mold dump & shake-out.
Fast molding lines require a great deal of space and ancillary equipment to provide proper cooling. The Superbelt® conveyor is a valuable solution for in-mold cooling, to minimize capital expenses and maximize the efficiencies of the traditional flask and flaskless horizontal and vertical molding lines.
The Superbelt® conveyor features partially overlapping steel pans securely bolted on a patented steel double-wire mesh system.
The belt damage-tolerant design is based on a multi-link concept that ensures redundancy, little to no maintenance, and trouble-free continuous operation. Even in the case the mesh gets severely damaged, the conveyor will keep running till the scheduled maintenance, without sudden failures.
The trouble-free operation ensures productivity and profitability and results in greater efficiency and uptime during a 24/7, year-round process.
As a matter of fact, the Superbelt® conveyor extends the cooling line, thus increasing the residence time of the cast part within the mold. The result is more effective cooling, less space for traditional cooling equipment, and no need for additional flasks to complete the cooling process.
No mould deformation & reduced sand spillage
The Superbelt® conveyor is designed for smooth and gentle transport, resulting in no mold shifts or deformation and reduced sand spillage.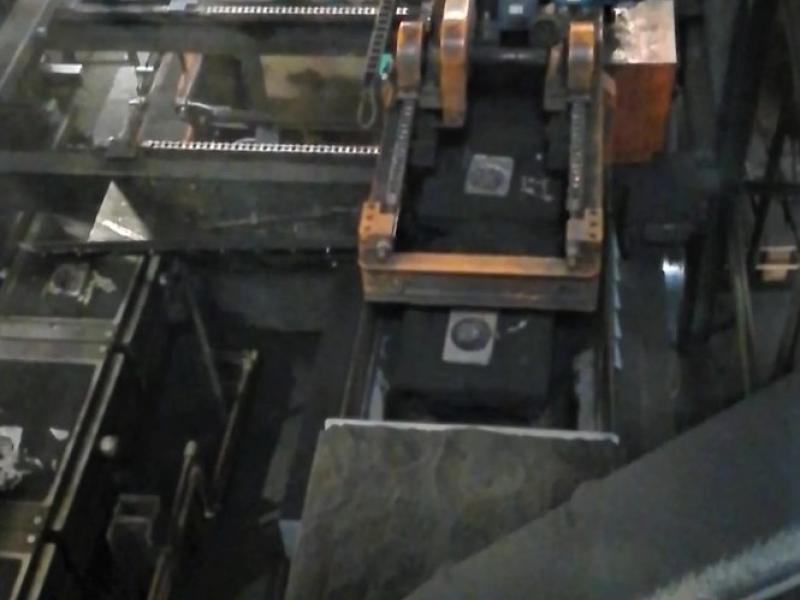 Some successful stories
Germany
In-mold cooling
Iron foundry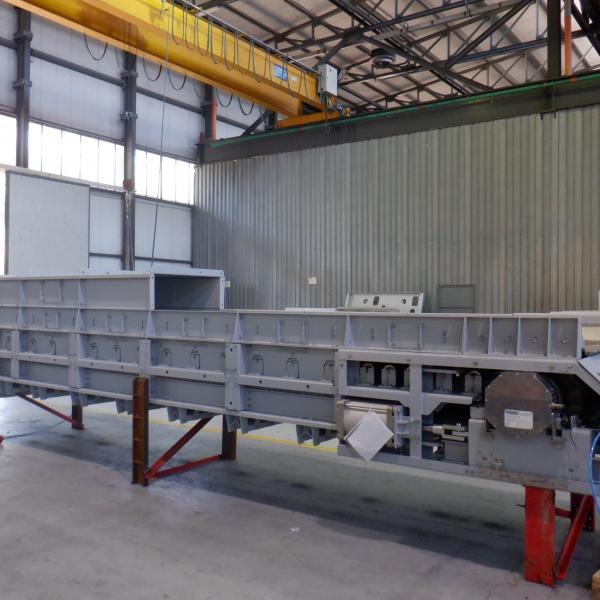 The Superbelt® conveyor boosted the in-mold cooling process and reduced maintenance costs.
The Customer
Iron foundry specialized in manufacturing complex castings and components for hydraulic, pump housing, and valve constructions.
The Challenge
Replace two rubber belts (the first one in operation and the second one on standby) used to transfer the molds from the punch-out to the shake-out.
The spare conveyor had been necessary to secure production in case of failure or repair of the main conveyor. Due to the high temperatures, the rubber belt had to be changed often.
The Solution
A hydraulic pusher gently loads the molds on a 24m long Superbelt® conveyor, featuring top covers and suction hoods connected to a de-dusting system to keep dust and fume emissions under control.