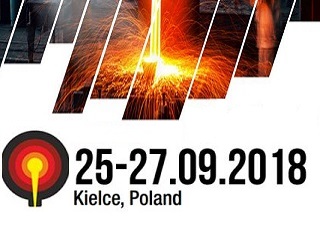 Magaldi Group is glad to invite you to join us at our Booth F-69 during the 2018's METAL Foundry Fair that is being held in Targi Kielce (Poland) from September 25th to 27th.
Integral part of 73rd World Foundry Congress, the 2018's METAL expo is the Central and Eastern Europe's largest foundry and metal business-sector event. On this occasion, Magaldi will be pleased to present its wide range of proprietary technologies developed for different applications in the foundry sector.
World's leading manufacturer of steel belt conveyors to handle materials under the toughest process conditions (e.g. high temperatures, heavy loads, dusty, bulky, grain or abrasive materials), Magaldi boasts more than 1,500 installations worldwide.
Focusing on the Central and Eastern Europe's market, nearly 20 foundries already chose to rely on our technologies, getting benefits in terms of higher dependability, excellent performance, decreased O&M costs, no vibrations and a noise level <65 dB(A) which contribute to an healthier and safer work environment for operators.
Magaldi's area of expertise ranges from casting cooling and conveying to shot-blasting loading/unloading, hot sand conveying, de-gating and sorting, sprue crusher feeding, mold dump conveying, furnace feeding.
Thanks to continuous investments in R&D, the Company is constantly developing new technological solutions not only for iron and steel but also for aluminum foundries.
Magaldi is also pleased to invite you to the "Foundry 4.0: the best Italian solutions" Seminar that will take place on September 26th at 12.30 am in Hall E.
Do not miss the opportunity to discuss with our experts holding a speech on the latest technologies for casting cooling and conveying!
Please find following the link to register to the METAL expo https://partner.targikielce.pl/aktywator/php/visitor_form.php?EVENT=62206721726&BAN=0&LANG=EN and find attached the schedule and the link to attend the Seminar.
For in-depth information, we warmly welcome you at our booth F-69.