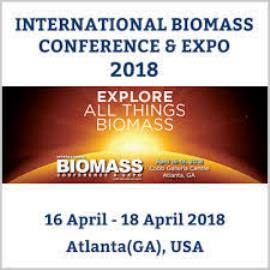 Magaldi Technologies LLC invites you to join us at our Booth 1321 during the 11th annual International Biomass Conference & Expo that will take place in April 16-18, 2018, at the Cobb Galleria Centre in Atlanta, GA.
The event will be the occasion for all biomass industries to meet the main technology providers to identify and evaluate the best technical and economic solutions.
Magaldi, world's leading manufacturer of steel belt conveyors to handle materials under the toughest process conditions, will be pleased to present its proprietary technology developed for Biomass-fired Power Plants.
The Magaldi Ecobelt® BIO is a dependable system to handle, cool and convey bottom ash produced by stoker grate boilers burning biomass, in a completely dry way, maximizing the unburned carbon conversion, increasing the boiler efficiency and avoiding any unexpected boiler shutdown.
Our team will be glad to welcome you at our Booth 1321 to provide in-depth information and discuss about potential projects.
Looking forward to meeting you at the International Biomass Conference & Expo!
2018 International Biomass Conference & Expo (April 16-18, 2018)
Cobb Galleria Centre in Atlanta, GA
Booth # 1321
www.biomassconference.com