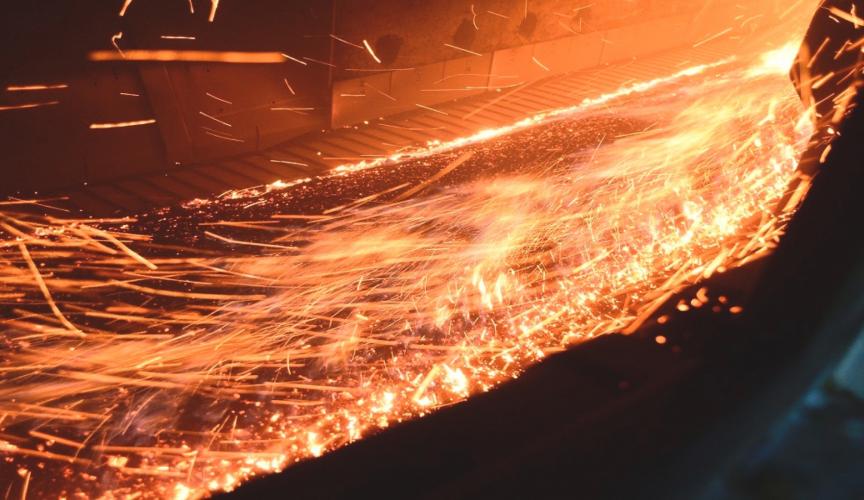 Last 24th of May, Complexul Energetic Oltenia S.A. opened the door of its Işalniţa Thermal Power Station in Romania to operators coming from different Power Plants, interested in taking a closer look at the Magaldi Dry Bottom Ash Handling (DBAH) technologies.
Arranged by Magaldi in cooperation with Oltenia, the event raised a great success among guests who, after attending a first technical session on the MAC® (Magaldi Ash Cooler) and MAP® (Magaldi Ash Postcombustor) technologies, had a tour of Unit #7 where, in September 2017, the MAP® system was installed under boilers 7A and 7B in place of the existing SCC (Submerged Chain Conveyor).
The Işalniţa lignite-fired Power Station was suffering from frequent breakdowns of the SCC which caused boiler shut-downs and consequent high maintenance costs. Moreover, the combustion process generated very high UBC content (up to 55%) so that a higher amount of methane, used to have a stable combustion process, significantly increased the power generation unit cost.
By controlling and enhancing the post-combustion of the unburnt particles on the Superbelt®, the MAP® technology was able to increase the boiler efficiency of 2 ÷ 4 % (depending on the operating conditions) and reduce CO2 emissions. In fact, the MAP® system recovers and sends back to the boiler the chemical energy contained in bottom ash (BA), otherwise lost with the traditional wet systems, and eliminates the use of water as cooling and conveying medium.
The MAP® perfectly suits all applications with high unburnt content in BA. This is typical with PC boilers burning lignite or in case of co-combustion with fuels having slower combustion kinetics (e.g. biomass, RDF).