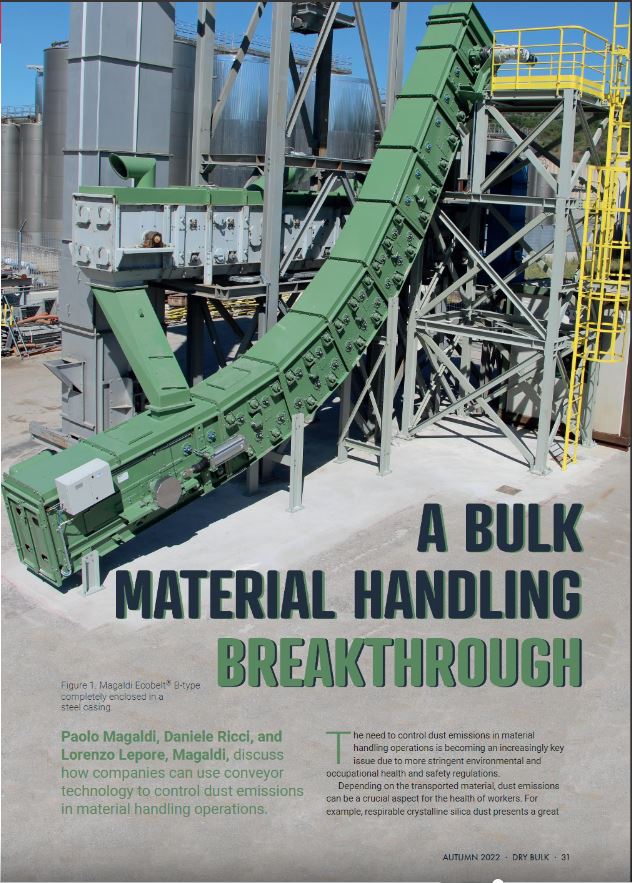 The Autumn issue of Dry Bulk Magazine includes a technical article on how cement plant can benefit from the Ecobelt B bucket conveyor to control dust emissions in material handling operations.
To meet the requirement of dust emissions containment, even in the most severe conditions (high temperatures, abrasive materials, steep inclines, etc.), Magaldi has designed and patented a new conveyor equipped with buckets, that combines the reliability of the mesh belt conveyors with flexibility and versatility.
Find out more HERE! Pages from 31 to 35.