It is not the price...
it is the value!
"Is your investment strategy price- or value-oriented? It really makes you think when you realize you are hurtling through space in a craft built by the lowest bidder!"
(John Glenn, astronaut)
Choosing the most appropriate equipment is far from easy and implies considering many elements than just the capital cost.
If low-cost equipment may save accounts initially, it can turn out to be a bad investment in the long run, resulting in high maintenance costs and frequent, expensive downtime.
Conveyor systems are critical in many manufacturing processes, and their reliability is paramount to secure productivity and the proper functioning of the whole plant. In case of failure, the cost to replace the asset is a minor aspect. What affects the most is downtime.
Magaldi has bet on value since ever, providing high-quality products that guarantee the highest reliability.
The Superbelt® conveyor – core technology of all Magaldi bulk material handling systems - fully embodies the corporate motto: "Dependable technologies". Designed to be effective over long work life, even under the most demanding conditions (high temperatures, heavy loads, steep inclinations, dusty, bulky, toxic or abrasive materials, etc.), its extreme dependability is witnessed by thousands of installations in industrial plants all over the world.
Working concept
The Superbelt® conveyor is made up of the assembly of partially overlapping steel pans securely bolted on a patented high tensile steel double-wire mesh system.
The driving force is transmitted by friction between the head pulley and the mesh belt, while a pneumatic take-up device on the tail pulley provides constant tension.
The exclusive design, along with high quality and specifically selected materials, enables it to address a wide range of material handling needs across virtually every industry (Metalcasting, Metallurgy, Cement, Metalworking, Power&Heat), ensuring extreme reliability, leading performance, low operating costs, and high environmental standards.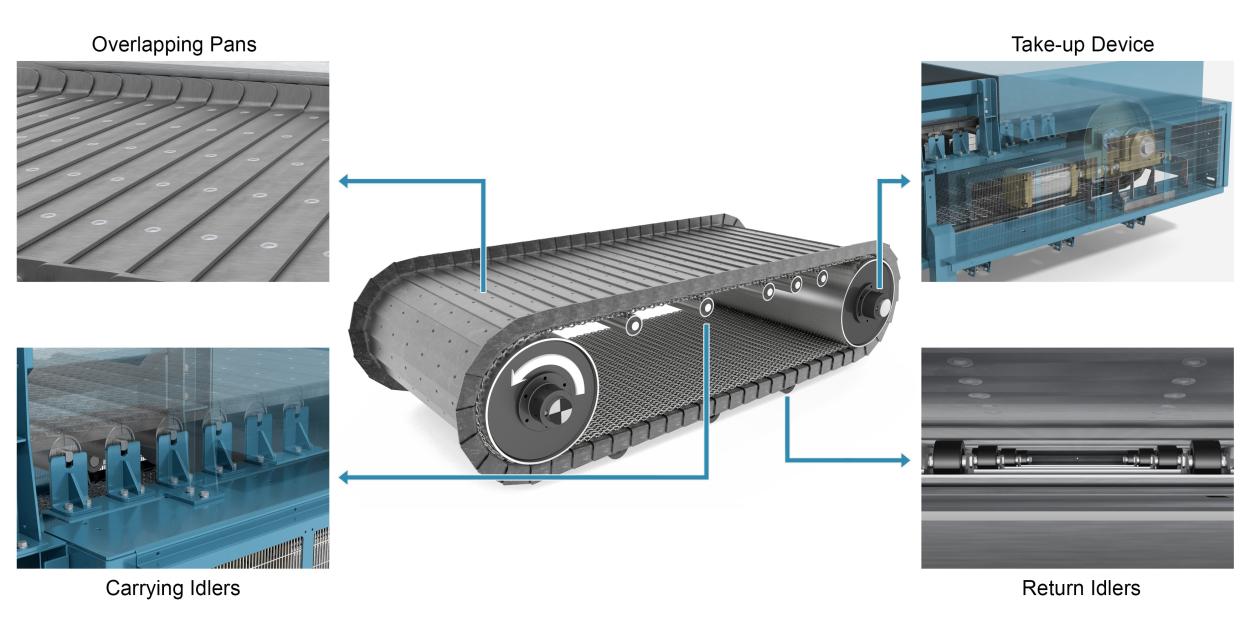 Reliability without compromise
The belt damage-tolerant design is based on a multi-link concept. The double-wire mesh ensures redundancy, little to no maintenance, and trouble-free continuous operation, eliminating any risk of sudden failure. Even if the mesh gets severely damaged, the conveyor will keep running till the scheduled maintenance.
This does not happen with chain conveyors. If a link gets broken, the whole conveyor is damaged, forcing to seize production to a halt.
High temperature resistance
High temperatures can be brutal on conveyor systems.
In the case of rubber belts, high temperatures are responsible for the belt to wear faster or even burn. Along with the costs for the belt replacement, operators are called to face costly unplanned downtime. Hence, even if comparatively less expensive to purchase, rubber belt conveyors have considerably high operating costs.
Apron-based and pan conveyors also suffer from the high temperatures of the conveyed material which, applied over long periods, cause subcritical annealing of conveyor components (thermo-mechanical fatigue leads to a significant decrease in the hardness of both chains and sprockets).
Unlike conventional systems, the Superbelt® conveyor provides high performance in extremely hot material applications. Its superior temperature resistance is owing to a patented method of connecting the pans to the mesh belt, enabling all components to expand in any direction without causing permanent deformation, while the pneumatic take-up device automatically compensates for thermal expansions. The result is a conveyor able to carefully transport materials at temperatures of up to 1,100° C, without affecting the abrasion resistance.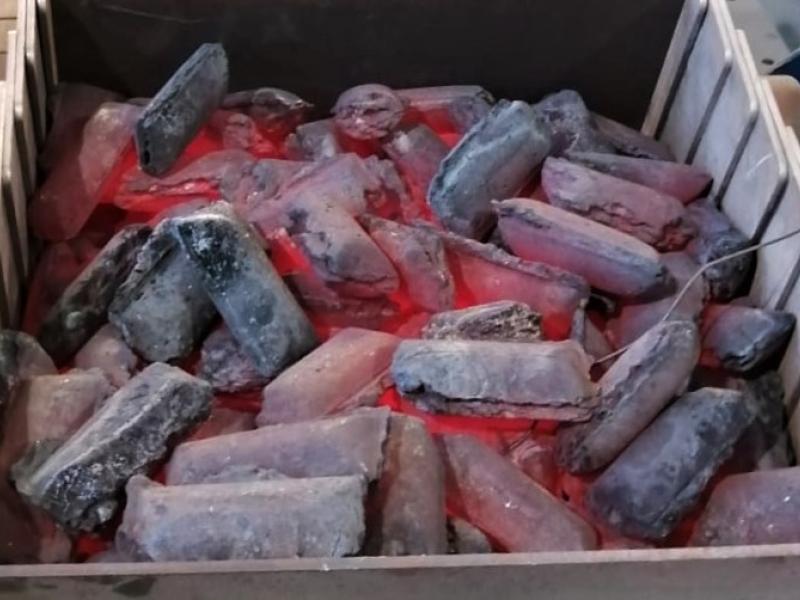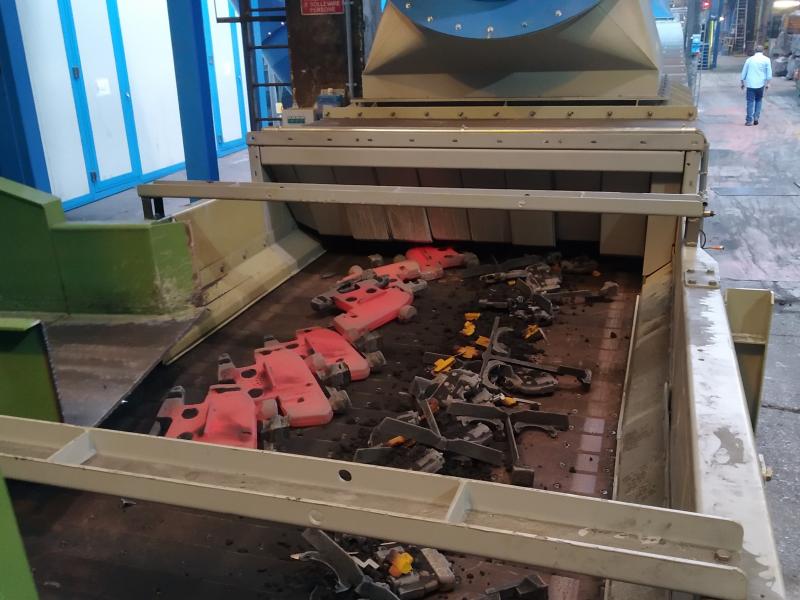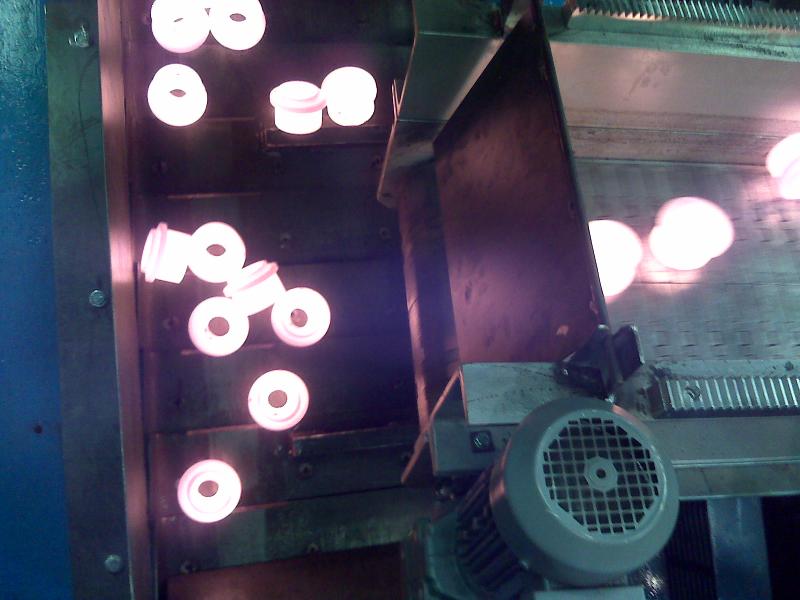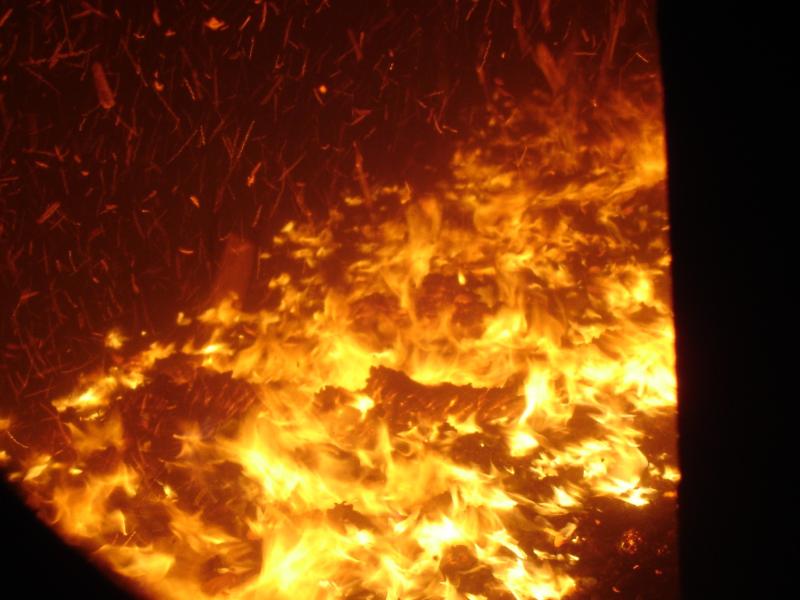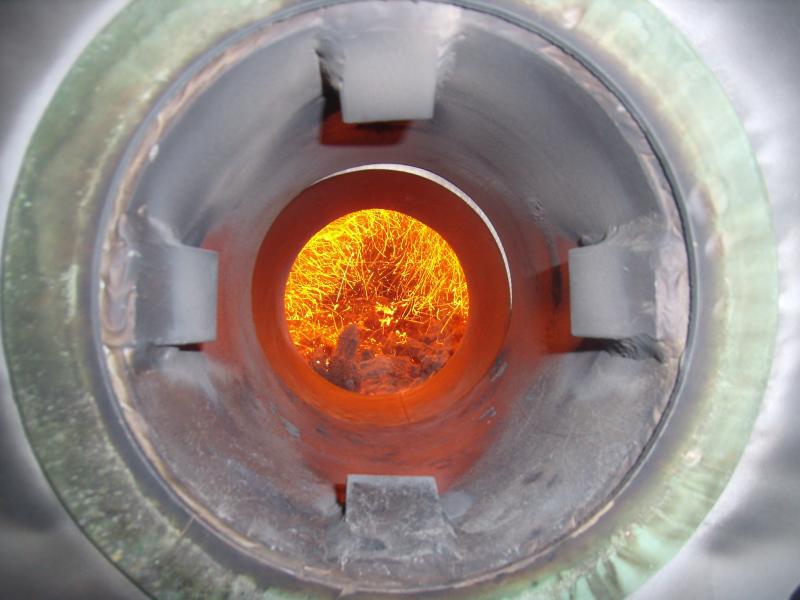 High impact toughness
Impact damage is of greatest concern when it comes to handling heavy, sharp materials.
Under such harsh operating conditions, apron-based and conventional pan conveyors are subject to frequent failures due to broken chains/links, coming off guide rails, etc., or can be blocked/jammed by large pieces.
Conversely, the rugged design of the Superbelt® conveyor provides extremely high load capacity and resistance to impact, shock, corrosion, and abrasion of bulk materials during conveyance, reducing the risk of tripping or blocking.
The supporting structure of the belt is manufactured to withstand heavy mechanical loads thanks to the unique shock-absorbing frame. Specially designed carrying idlers support the belt over the conveying distance and, at the loading points, can be closely spaced.
When needed, the loading section and the belt can be made of manganese steel to ensure the highest resistance to both corrosion and deformation.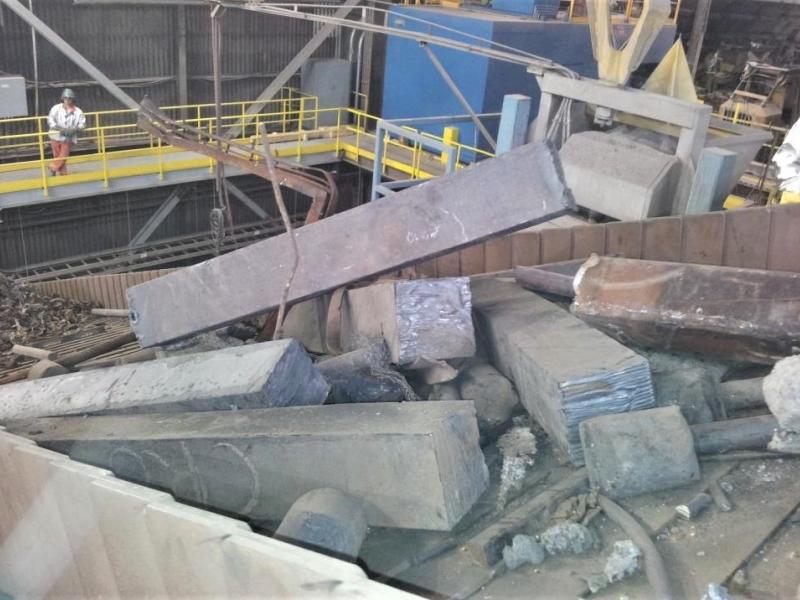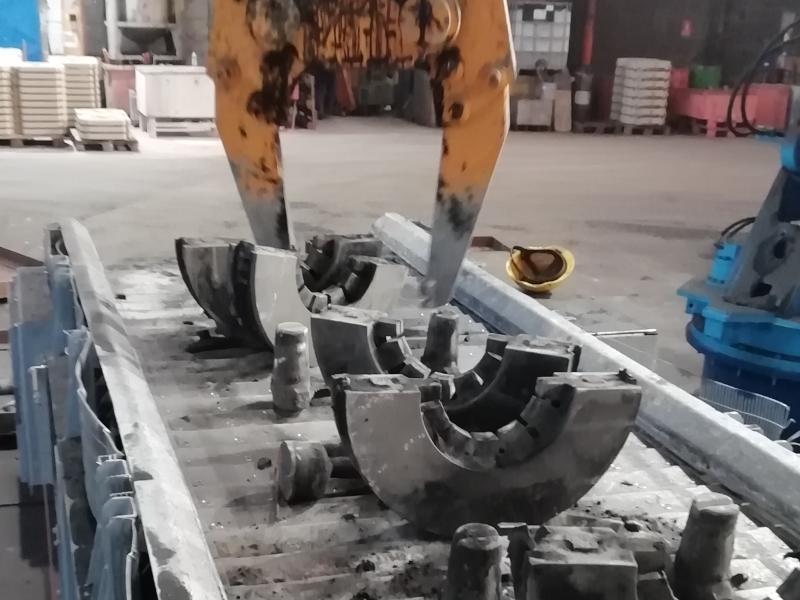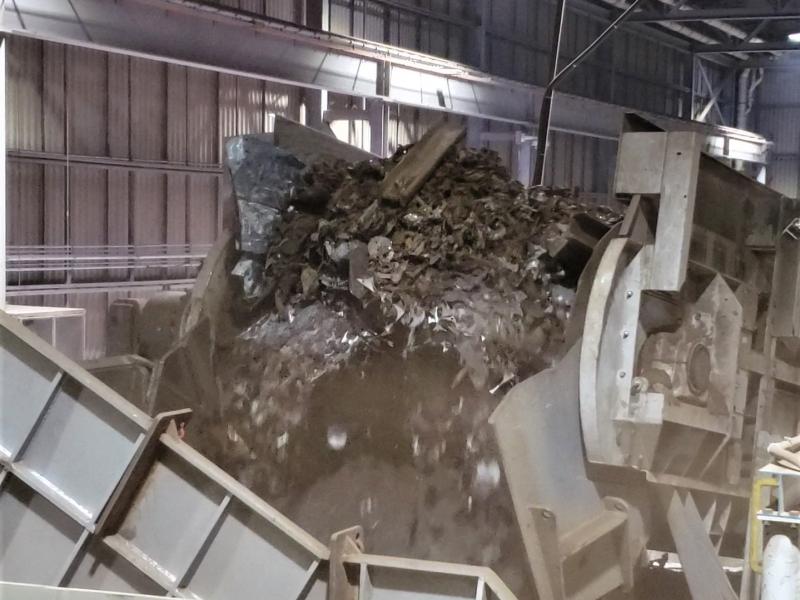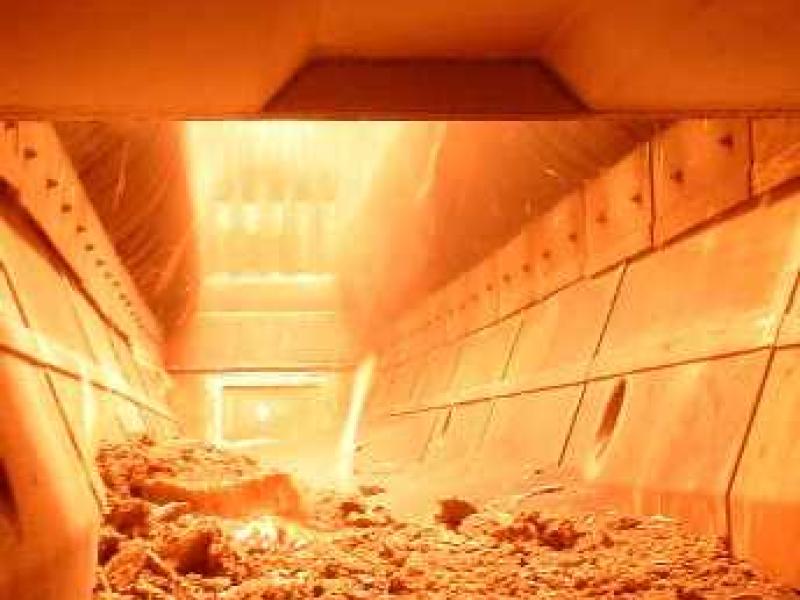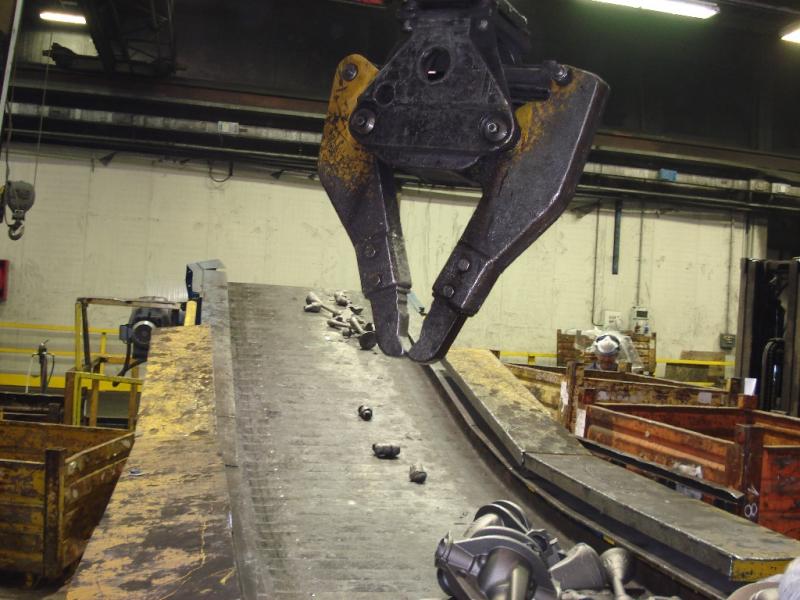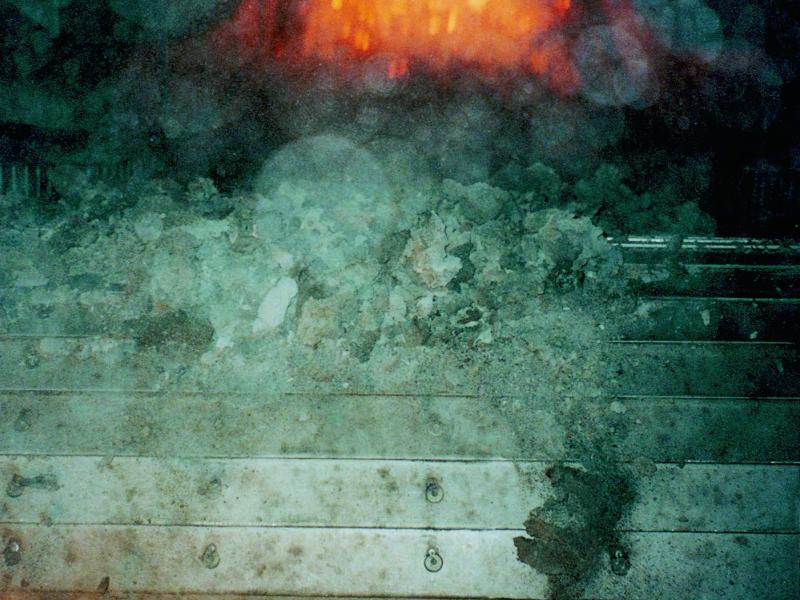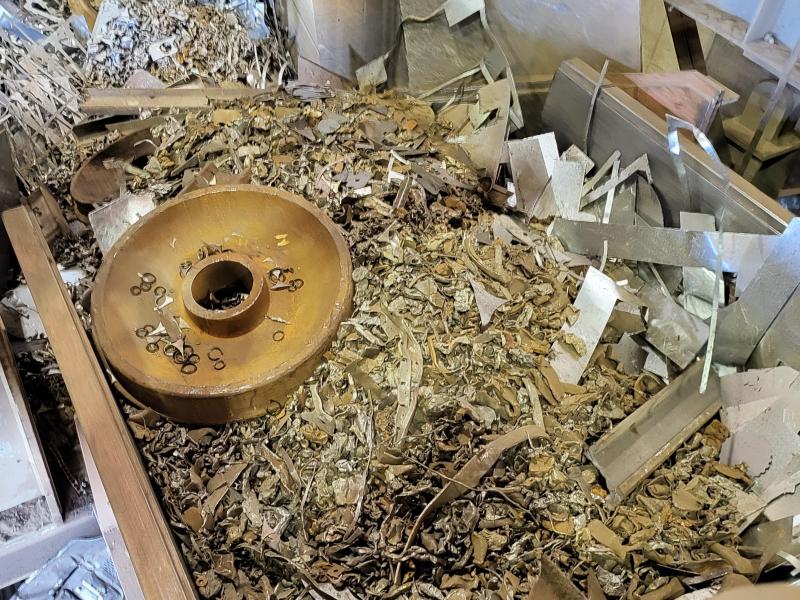 Unique jam-free operation design
Sharp-edged materials represent another threat to the conveyor system's reliability. Due to projections and irregular shapes, they tend to catch on the belt, causing a build-up and blockages that equate to hours of lost production.
With the Superbelt® conveyor, this issue is solved thanks to the tight pan structure, featuring a perfect fit in the overlap area for an effective seal that prevents material from snagging or getting stuck. Hence, conveyor jam-ups or damage are avoided.
Reduced material spillage and dust emissions
Keeping spillage and dust emissions under control is more than just a matter of cleanliness.
As material falls from the belt and lands beneath or beside the conveyor, it can generate harmful fugitive dust, develop into safety and compliance problems, and put high levels of wear on idlers and other components. As a result, housekeeping and maintenance increase, as do replacement parts and equipment costs.
To effectively control material spillage, the Superbelt® conveyor can be equipped with high skirtboards that follow the belt sidewall profile along its entire length, containing even the largest surges of material.
Regarding dust emissions, the smooth running without vibrations virtually eliminates fines/dust spread into the air, contributing to a safer and healthier work environment. In foundry, this results in greatly reduced chances for silica overexposure.
Moreover, whenever dust containment is a priority issue, the open troughed belt conveyor can be enclosed (Ecobelt®) in a sealed casing to ensure dust-free transport.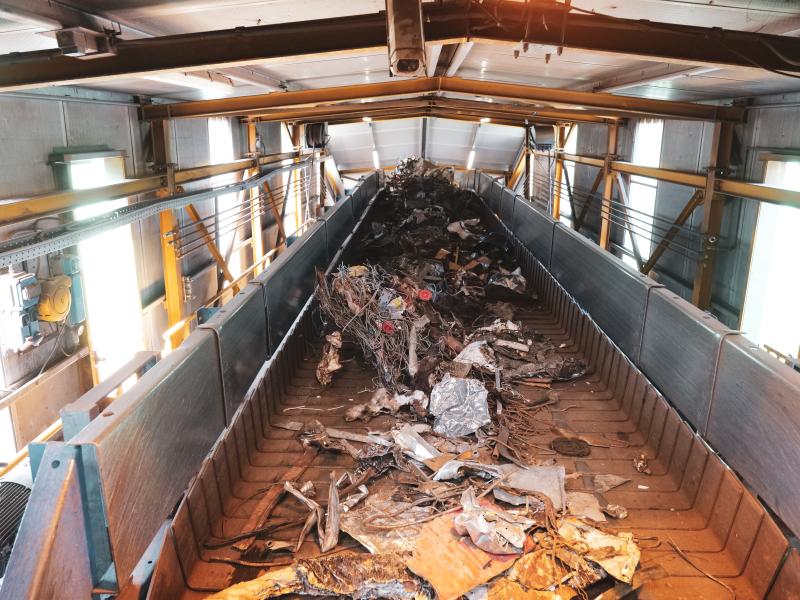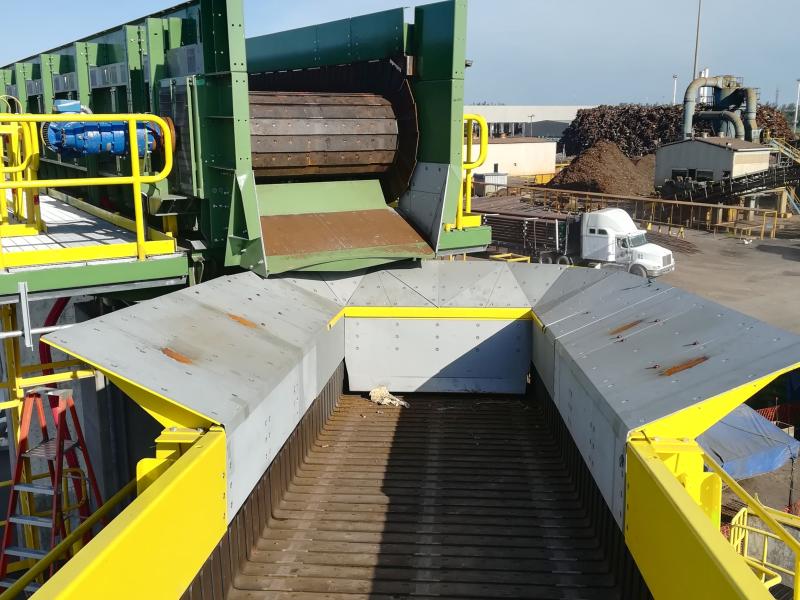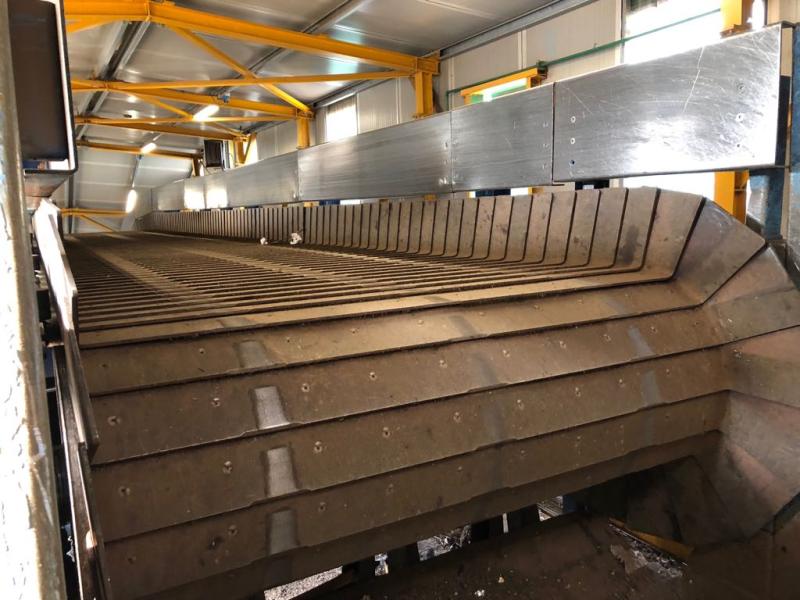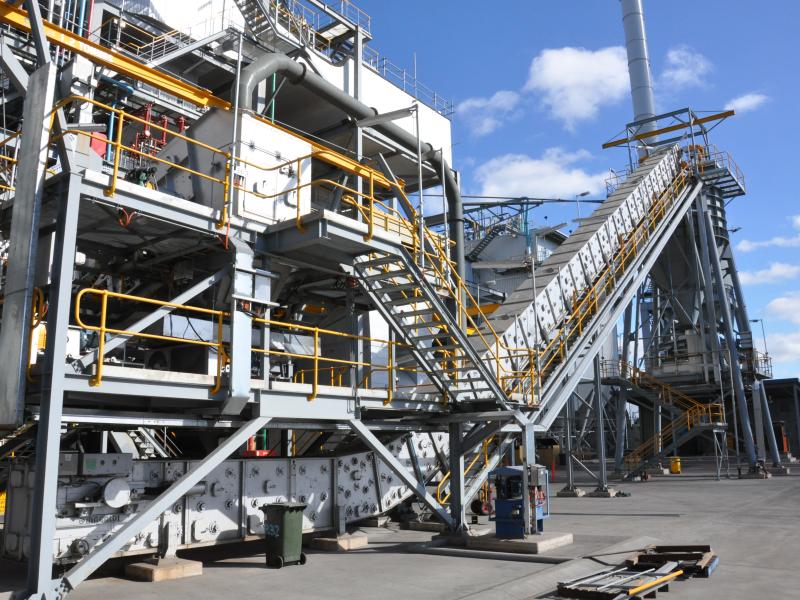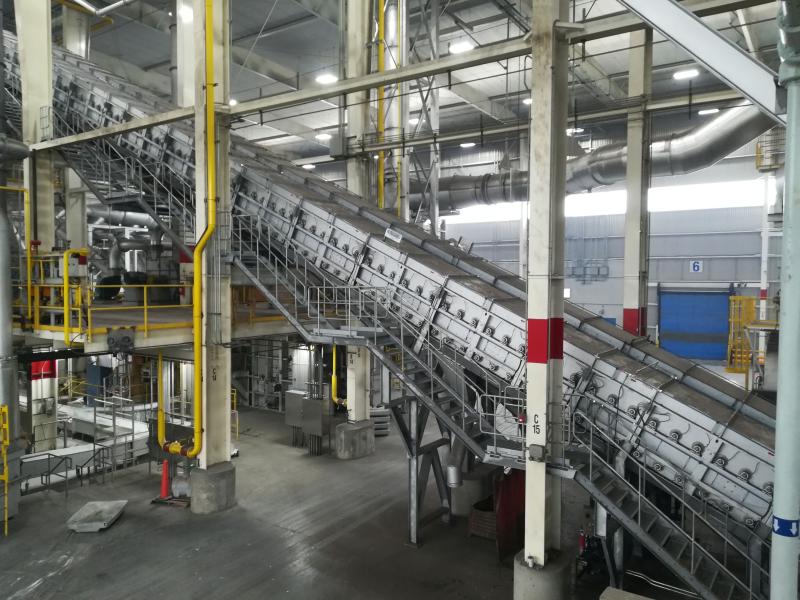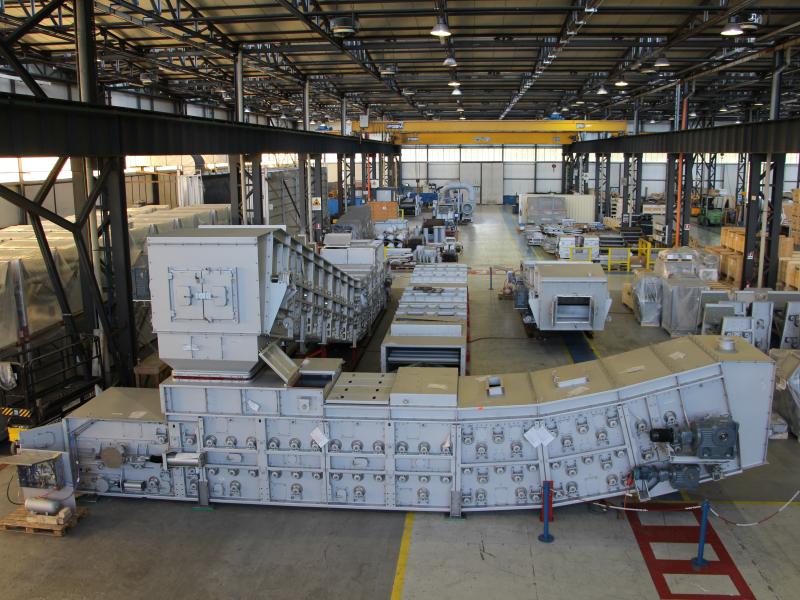 Minimal energy-consumption requirements &
less wear and tear
Energy savings are a relevant issue when designing a conveyor system.
We at Magaldi have always focused on offering energy-efficient solutions. That is why the Superbelt® conveyor has been designed to transport material without sliding friction with the belt.

The overall energy required for conveyance is reduced in comparison with traditional systems (about one-tenth of that of vibratory conveyors) as well as operating costs.
The absence of relative motion also means negligible wear. The belt lasts longer and the demand on the drives, pulleys, and decking is reduced.
Limited noise emissions
Quiet conveying processes having low noise emissions are becoming increasingly important in terms of productivity and health effects. They contribute to a pleasant work environment and, in that way, to employee performance improvement.
With a noise level below 75 dB(A), the Superbelt® conveyor operates well below the threshold for permissible noise levels (OSHA has set noise exposure PEL to 85 dBA).
It is also considerably quieter than vibratory and apron-based conveyors. The former suffer from impact sounds that occur during materials bouncing on the vibratory conveyor surface; the latter feature far higher noise levels due to mechanical engagement among chains and sprockets and the relative motion among rollers and steel parts.
Little to no maintenance & long service life
Material handling operations come to a halt when the conveyor system needs maintenance. Even when planned, downtime for maintenance is expensive. The way to minimize this cost is to maximize the conveyor belt lifespan. Taking good care of belt conveyors starts with how the system is designed and extends into day-by-day inspection and maintenance. That is why the Superbelt® conveyor has been engineered for long working life, with reduced and easy maintenance in mind from the beginning.
As devoid of critical wear points (no wear bars, pins, hinges, chains, or sprockets), the Superbelt® conveyor minimizes routine maintenance, resulting in lower lifecycle costs and decreased downtime.
The only points requiring lubrication are the head and tail pulley bearings, which can be greased with the belt in operation. The other components are designed for continuous operation and can be checked during preventive maintenance over a multi-year schedule.
Even when fully enclosed in a steel casing, the conveyor's maintainability is not threatened. All belt components are easy to access, which simplifies the maintenance process and allows for quick replacement of spare and wear parts with minimal downtime.